Introducing automation of waterfall management within an extensive T-Bull's game portfolio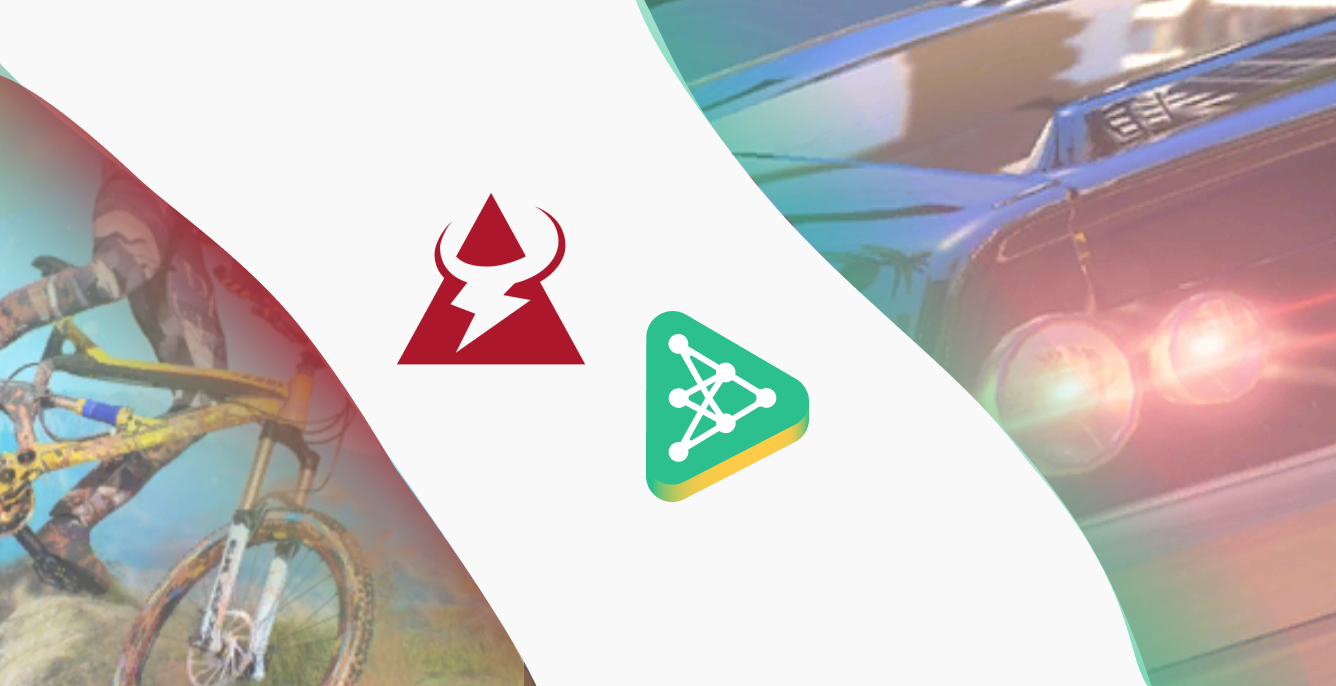 T-Bull, a Poland-based company, is one of the largest players in the domestic market yet with worldwide reach, boasting an extensive portfolio encompassing over 20 games spanning diverse genres like racing, RPG, puzzles, strategy, and card games. Founded in 2010 as a mobile development company, T-Bull now generates over 650 million downloads worldwide across different app stores: Google Play, App Store, Amazon Appstore and Huawei AppGallery.
Only Moto Rider GO itself, the company's flagship game, has garnered an impressive download count, with nearly 200 million players from across the globe already enjoying it. A company with such huge prospects for continuous development needed solutions suitable for their solid growth.
Partnership with Bidlogic
While T-Bull frequently utilizes both in-app advertisements and in-app purchases in their monetization strategy, ads remain a major source of revenue in most of the applications. Among the games we introduced monetization improvements in the first round of optimizations, there are:
Bike Clash – a mountain bike racing game that offers many tracks like winter and forest ones and bicycle customization with many upgrades available;
Racing Classics PRO: Drag Race – a retro racing experience that allows players to select and personalize one of 16 classic, old-school cars and test their skills in multiplayer challenges;
TopSpeed 2 – this racing game offers a multiplayer mode, 3 maps, including airport, highway, and docks, and an option to choose from more than 70 fast cars.
The extensive T-Bull game portfolio consists mostly of racing and simulation titles, but it also includes puzzle and RPG ones. The company predominantly delivers their products through the Google Play platform. What's worth noting is that the majority of T-Bull games have a minimum of several million downloads and impressive user ratings of over 4.4 stars. As a result, each game demands a tailored strategy to harness its considerable monetization opportunities and proven solutions that would exploit their potential fully.
We started our collaboration with T-Bull by determining which apps should be included in the first round of the introduced optimizations and integrating them Server-to-Server between our tool and LevelPlay mediation, which is T-Bull's main ad monetization platform. After that, our team evaluated their performance, networks stack, and eCPM instances list in order to provide the publisher with the best-suited improvement suggestions, such as adding new eCPM price points. Once the changes have been implemented, we've launched our algorithms to analyze the apps' performance and start introducing the initial optimizations.
The Bidlogic algorithm's main task is to manage the three vital monetization elements: eCPM instances, mediation groups, and A/B tests. After connecting the T-Bull's LevelPlay account through API, we've initiated the automation of the mobile app's ad mediation management. All the integration process was held in Bidlogic's dashboards, which also provide access to the apps' performance data. The first step – creating mediation groups – was done by our algorithms before launching any optimizations and allowed us to group all the countries with a similar eCPM level. eCPM instances management – was achieved through regular adding, removing, or altering its positions in the waterfall, in the case of T-Bull, initially a couple of times a week.
Cooperation outcomes
Managing a large number of instances and groups, as well as their regular optimization, can be an exceptionally time-consuming task for a company. What's even more important is that manual performance of that task would hardly bring comparable effects as the one achieved thanks to automation. In order to ensure the highest efficiency of T-Bull's numerous games' monetization in the long run, we've created 358 active instances and 17 mediation groups in Racing Classics Pro alone, which are updated and optimized automatically a couple of times each week to ensure the best possible monetization effects.
One of the aims we set during the first rounds of optimizations was to minimize the seasonality's negative impact on the T-Bull's ad earnings, i.e., eCPM declines during the holiday season. Typically, during summer holidays, there's less ad demand, and most of the publishers experience significant drops in their ad revenues. Starting our collaboration in June 2023 – we faced a rather difficult challenge. One of the short-term successes of our collaboration was a double-digit increase in AD ARPDAU for Racing Classics Pro obtained only during the first week of testing in 7 out of the top 10 countries. When it comes to achieving long-term ones, after a month of optimizing the Top Speed 2 game, we achieved a notable increase in AD ARPDAU, ranging from 4% to 37% across all the top-performing 10 countries.
Our future plans include extending the number of games monetized with Bidlogic technology. We will also manage the testing of minimum bid floor values for bidding instances in order to ensure that the publisher's inventory will only be sold for higher bids through available bidders. Furthermore, once the A/B testing feature becomes available via LevelPlay's API, we plan to utilize it for optimization of both bidding and waterfall instances. All things considered, our future goal is to support T-Bull in their monetization game for them to focus on crafting the next great mobile content.

Ready to earn more from your ads?
Get a full month of FREE TRIAL now!
Get started