What is ASO (App Store Optimization)?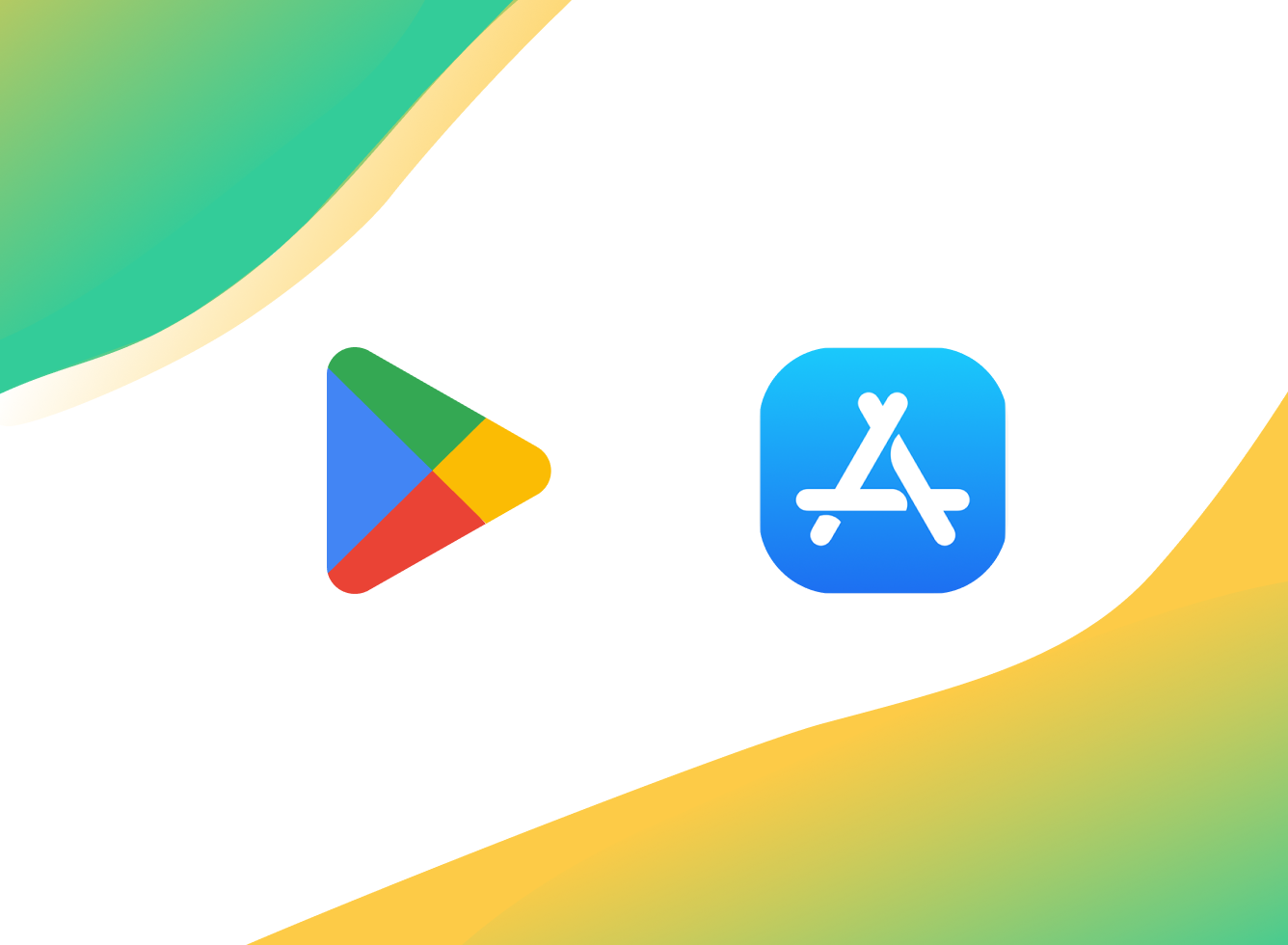 Given the intense competition in app stores, it's understandable for mobile app developers to be concerned about their application's visibility and finding ways to encourage users to generate great numbers of its downloads. It's particularly important for publishers monetizing their mobile content – in such a case, ranking high in the chosen app store might be a "to be or not to be" matter. Therefore, optimizing your application is an essential step toward increasing the final generated ad revenue.
What is ASO?
ASO, or App Store Optimization, is a crucial process for enhancing the visibility and rankings of mobile apps within the app store, much like SEO for websites. ASO Marketing and App Store SEO are alternative terms for it that you might also come across in the big web. It's noteworthy that ASO can also refer to Advanced Search Operators, specific commands used in search engines. Although the abbreviation may indicate different things, we'll focus on App Store Optimization and how it can enhance your mobile application's performance.
ASO in App Store vs. Google Play
Mobile app developers have various options when it comes to distributing their products – this includes Google Play, Apple App Store, Amazon Appstore, and Samsung Galaxy Store. However, it's the first two that dominate the market and boast the largest user base and numbers of downloads. Based on data from the Statista portal, as of the third quarter of 2022, Google Play had more than 3.5 million apps, while the Apple App Store had over 1.6 million. The Amazon Appstore ranked as the third most popular store and had slightly over 480 thousand products. This indicates that a majority of mobile app developers concentrate on developing products for Google and Apple app stores. Consequently, this article will emphasize commonly recognized ASO best practices and the ones explicitly tailored for these two prominent platforms.
Tips for App Store Optimization
Two primary factors come into play when endeavoring to persuade users to download a mobile application: how high the app appears on search result lists (largely determined by relevant keywords) and how visually appealing the app seems (mostly depending upon visually pleasing icons and screenshots that effectively illustrate its functionality). App Store Optimization is not an easy task, as the correct methods are scattered across the internet. That is precisely why we have assembled them in one place:
1. First thing you have to do for the users to easily find your app is using the right keywords. The process of searching for keywords for an app store bears a striking resemblance to conducting SEO (Search Engine Optimization) keyword research. To ensure accurate results, it's recommended to utilize trustworthy ASO keyword search tools since, unfortunately, commonly used SEO tools like Semrush and Ahrefs don't include keyword search options for app stores;
2. Some of the used tools for mobile app keyword research are Mobile App Insights and Keyword Tool (we'll describe them in the following paragraph), but you can also look for a different one that would fit your needs best. After finding the right tool, it's advisable to search for short and long-tail keywords and check their volume and difficulty. The volume of keyword searches indicates the extent to which people are looking for that keyword online (and specifically, if your tool indicates that, in app stores). In simpler words, it reflects the popularity of the keyword among online users. While keyword difficulty reveals how challenging it may be to rank for these specific phrases (usually on a scale from 1 to 100 – the lower, the better);
3. When optimizing your app for search engine rankings, it's important to weigh the potential benefits of ranking higher for less common search terms against the potential drawbacks of ranking lower for more popular terms, as there will be many other apps trying to rank for the same phrase. Often it's more beneficial to bet on slightly less popular keywords, which are also less competitive;
4. Google Play and App Store have different approaches to this question, so it's relevant to know exactly where and how often to place your keywords:
in Google Play, they can be included in the app's name, short and long description. It's also advisable to repeat some keywords;
whereas in Apple App Store, it's good to place keywords in the app's title, subtitle, and dedicated keyword field, and preferably not repeating them;
5. The Google Play and Apple App Store search algorithms likely give the most weight to the titles of applications. So it's a good strategy to include some keywords in the app's title, but at the same time, incorporate your brand name in it. It's better to avoid the situation in which you are describing your app in the title, and put its proper name only in the description – it's the other way around. Both Apple App Store and Google Play have a character limit of 30. Conducting A/B tests can be valuable in determining which version of a title is more appealing to your potential users;
6. It's vital to know how to construct your app's description in each app store:
when it comes to Google Play, the short description can't have more than 80 characters and shouldn't contain only keywords, but rather should be a natural and appealing portrayal of your app. Additionally, the short description shouldn't be repeated in the long one (that can have up to 4000 characters);
as for Apple App Store, there are no short descriptions, but only a subtitle that can have up to 30 characters; when writing one, it's advisable to make sure that it's solid and condensed. Concerning an Apple App Store long description – the most important part of it is undoubtedly the first sentence, as it's accessible to all users from the listing level. The characters limit for long descriptions for App Store is the same as for Google Play (the text can't be longer than 4000 characters), but the description itself doesn't have to contain keywords, as Apple doesn't take them into account when creating app rankings;
7. The most effective approach for optimizing an app in the Apple App Store is to choose one-word keywords when filling out the keyword field because the company algorithm will take care of mixing them by itself. The sum of all characters in the keyword field cannot exceed 100; it's worth noting that the field is only visible to developers;
8. Another issue that cannot be forgotten is categories, as they help users find the content they are interested in quickly and easily:
in Google Play, the developer can assign one category and additional five tags;
whereas in Apple App Store, it's possible to choose two categories – a primary and a secondary one;
9. The ratings and reviews of your app significantly impact the search ranking, both in the case of Google Play and the App Store. Not only that, but such opinions can also play a crucial role in a user's final decision to download your app. Therefore, it's vital to listen to the user's needs and respond accordingly to any reported problem;
10. Additionally, try to introduce your mobile app to its potential users by using additional app stores' options. Screenshots play a significant role in determining the conversion rate of your application. They shouldn't be deceptive, but rather effectively demonstrate the app's capabilities and content. When it comes to the limits:
Google Play doesn't allow for more than 8 screenshots for four device types: phones, tablets (7-inch and 10-inch), Android TVs, and Wear OS watches;
whereas in Apple App Store, the limit stands at 10 screenshots for each display size (among others: 6.5″ Display, 5.8″ Display, 4.7″ Display, 10.5″ Display, Apple Watch);
11. Last but not least, the number of downloads and uninstalls also influence the app rating. The better described the app, the lower chance of too many unwanted uninstalls, as users are able to make more informed decisions about what they're downloading.
ASO optimization tools
Optimizing already existing apps is not the only path for increasing their visibility and number of downloads. Another way is optimizing the developer website. Such a website is necessary if you wish to generate ad revenue from your application using Google AdMob on the Apple App Store or Google Play. It serves the purpose of hosting the personalized app-ads.txt file, which is mandatory for monetization processes. By optimizing the website effectively and employing conventional SEO techniques such as keyword research (using tools like Semrush or Ahrefs), you can attract a larger audience. Additionally, it's worth noting that these sites can be utilized to promote multiple apps simultaneously. This is the reason why we have listed below two tools that can be helpful during app optimization and one during developer website optimization:
A useful tool worth considering is Mobile App Insights. It allows you to monitor your app's competitors and conduct keyword research specifically for mobile applications. The tool is priced at around $49 per month. However, you can use the option to test it during a 7-day free trial period;
Another helpful tool is the Keyword Tool, with which it's easy to check app keyword search volume and difficulty (here called "Competition"). The least expensive option costs about $69 per month, with the requirement of paying for the entire year in advance. There's a free trial available, but during it, only a limited number of results will be displayed;
Whereas, with the help of Ubersuggest, you can quickly discover the number of mobile and desktop searches for specific phrases. Although it may not give you a direct answer regarding which keywords to utilize for optimizing your application, it provides you with a general understanding of current trends and can help optimize the developer's website. The most affordable option starts at approximately $25 per month, paid annually. You can also take advantage of a 7-day trial period to see if it'd work for you in the long run.
Not only ASO
Once you incorporate the App Store Optimization into your actions, and your application occupies satisfactory positions in the app store, it's worth shifting focus toward generating profit. Besides monetization platforms like Google AdMob, and ad mediation services like IronSource LevelPlay and MAX by AppLovin, there are solutions that can help you get even better results – one of them is Bidlogic. With our powerful algorithms, A/B testing, and automatization processes, you can significantly increase obtained eCPM and AD ARPDAU. Benefit from such proven tools to make sure that you'll convert your app's increased popularity into great ad revenue!